Haguruka Staff
Aline Nizigama | President, Communications Lead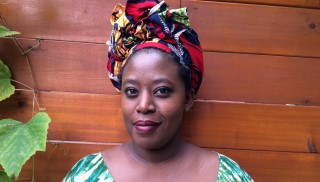 Aline Nizigama is a Senior Policy and Program Officer at the government of Ontario's Ministry of Health and Long-term Care.  She previously was the Manager of Programs and Projects at YWCA Canada, the country's oldest largest women's multi-service organization. She has a Master's degree from the University of Toronto in Public Policy. She also acts as the Chair of the Board of Directors of Margaret's Housing and Community Support Services. Aline is passionate about many social issues related to public policy and research from a social justice framework, including access to housing, mental health and wellbeing, poverty reduction, health equity, and international development promoting women's rights. She would describe herself as an intersectional feminist, art and science lover, and an advocate for marginalized populations everywhere.
Spes Nkundwa | Vice-President, Membership & Fundraising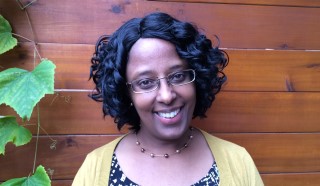 Spes Nkundwa is currently a Client Delivery Manager at Nielsen, a leading Global Market Research Company. As the daughter of a diplomat, Spes has traveled and lived in various countries. She studied in France and graduated from Université d'Aix-en-Provence with a degree in Langues Étrangères Appliquées (LEA). Spes settled in Canada in 1994 but her heart has remained close to Burundi. She has strived to promote solidarity and bring awareness to the harsh living conditions of women in Burundi. To that effect, she co-founded Haguruka and has been an active member since the creation of the association in 2002.
Josette Rutababiza | Vice-President, Governance & Projects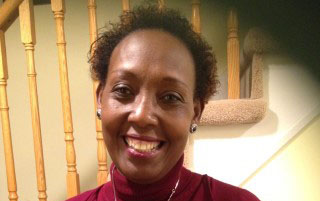 Josette Rutababiza, a Program Officer with Canadian Heritage, discovered her passion for women's issues and human rights after arriving in Canada. She has been active with many francophone women's groups, including OASIS Centre des femmes and Centre francophone, and is a co-founding member of Haguruka.
Vinciane Museru | Secretary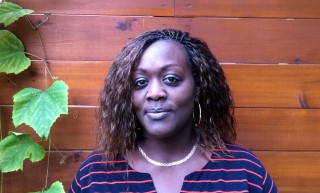 Vinciane is the Scheduler and Office Manager in the Provincial Office of the Ontario Attorney General. She is a graduate from both George Brown College as well as the University of Burundi in Executive Secretarial studies. She brings an extensive public sector expertise having been involved in multiple ministries in the provincial government since 2005. Her passion for vulnerable persons started in Burundi where she was involved in relief work for inpatient populations especially children to whom she supplied much needed essentials at hospitals and orphanages. She enjoys singing with the choir of Our Lady of Lourdes Catholic church in Toronto.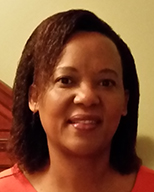 Claudette Ntakirutimana | Projects Lead
Claudette is a teacher at the French Public Board Viamonde. She holds a Master in education from the Ottawa University. She has been working with farmers associations in Burundi as an engineer in agriculture. She also holds a Specialized Diploma in rural development from Laval University, Quebec. She is dedicated to improved women lives by empowering them financially and emotionally. She is also a Certified Life insurance Agent, member of the World Financial Group.
Jocelyne Umurungi | Treasurer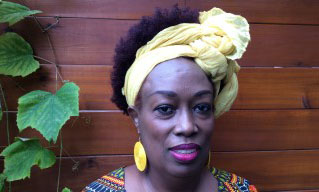 Jocelyne Umurungi is a Recovery Specialist at Home Trust Company. Her broader interests are in challenges of social inclusion: gender inequalities and equal rights of women. Her focus is in resolving current constraints inhibiting women from realizing their full potential in the process of economic development as well as supporting them in priority areas of intervention to unblock these constraints. She is an active member and treasurer of her church where she is also involved in fostering community development and interacts with women from her immediate congregation and far.
Vanessa Sindayihebura | Gala Lead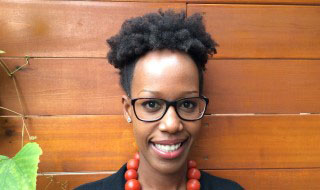 Vanessa Sindayihebura is a Compliance Analyst who specializes in Investor Immigration at Pace Law Firm. She was born and raised in Burundi but has lived for the past 14 years in North America. She studied Finance in Indianapolis (IN) where she also earned an MBA before moving to Canada in 2012. She is passionate about human rights and is a fierce advocate for gender equality and the protection of children from abuse and the harsh social and economic situations they may have been born into especially. She has volunteered for many organizations such as Child Advocates in the U.S. or Habitat for Humanity in Toronto.
Jacqueline Ndayizigamiye | Projects Assistant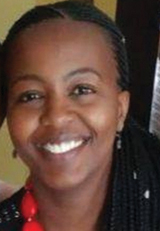 Jacqueline is a Business Consultant at Strategic Information Technology, a Financial Software Company. She holds a B.S in Mathematics from University of Montreal. She is an advocate of Women's success and well being. She is also a Certified Transformational & Grief coach and Volunteers at Hospice King Aurora in Ontario
Belinda Nininahazwe | Communications & Governance Support
Belinda is a Senior Translator at Fidelity Investments, a multinational financial services corporation. Prior to that, she oversaw the Translation department of a leading off-price retailer of apparel and home fashions in North America. She holds a Master's degree in Translation from York University. As a mother of two daughters, she is passionate about issues that disproportionately affect girls and women, particularly in her native country of Burundi. She strongly believes that empowering girls and women is a key contributor to the economic development of a country. Those women can then take on leadership roles and become role models for the younger generation.
Fatima Kamenge | Fundraising Lead
Fatima is a serial Entrepreneur who is committed to empowering women though business development and financial independence. She currently serves as a Community Manager at Solar Ship, an innovative aviation company, as well as the Executive Director of Mazava, a not for profit that strives to connect brilliant minds in order to solve local problems. She was born in Burundi and has lived and worked in Ivory coast, Cameroon, Zimbabwe and few other places. She is passionate about community engagement, art and social Entrepreneurship.