Project - Iteka ("Honour")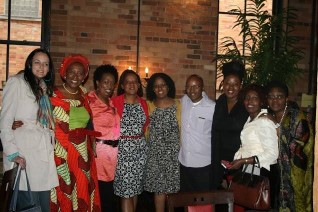 After a compelling presentation from Maggy Barankitse - Executive Director of Maison Shalom in May 2013, HAGURUKA decided to explore possibilities of collaborating with the charitable organization. Maison Shalom (or "house of Peace") works to restore dignity to civil war or AIDS orphans throughout Burundi. However, they welcome all, including street children, young children and babies whose mothers are in prison, and children with poverty stricken parents. Starting from 25 children at the onset of the 12 year Burundian civil war in 1993, Maison Shalom has helped more than 20,000 orphans, often providing them with employment at their age of adulthood.
Project ITEKA was devised to help women-led households or young girls to overcome financial hardship and flourish. Through this project, loans disbursed were much more substantial (ranging from $150-$400) to each solidarity group made of 3-10 women, allowing the women to start relatively bigger businesses. More information on the objectives and outcomes of this project are available in our 2014 Annual Report.
If you'd like to get more information please send us an email at info@haguruka.org.
THANK YOU FOR YOUR SUPPORT