HAGURUKA's 2015 Gala is taking place on November 28th and will focus on women and success. Come and be inspired to help women most in need in Burundi succeed in their initiatives! Guest speakers include
Dr. Njoki Nathani Wane
(Director & Associate Professor at OISE, University of Toronto) and
Ms. Anne- Marie Kamanye
(ED at AMREF Canada).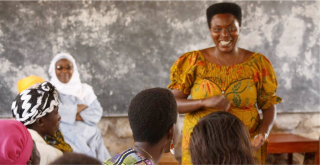 Sip drinks at the open bar, sample exquisite food, spectate on the beauty of African fashion and culture, and enjoy testimonies from our program partners!
Belinda Nininahazwe, a young and dynamic woman and Patrick Bizindavyi, one of our own finest motivational speakers will host the event and introduce our guests:

Professor Wane has a Master of Education (M.Ed.) and a Master's degree in Management and Organization Development (MSc.OD). She has taught in higher education for more than 15 years in Canada and abroad. Her teaching and research interests include anti-racist pedagogy in teacher education, equity & diversity in teacher education, indigenous knowledges, anti-colonial thought, spirituality and schooling, African Canadian feminisms, and ethno-medicine. She is an author who tirelessly advocate for African Canadians, and a champion for women's rights, in particular.

Anne- Marie Kamanye began working for AMREF Health Africa in Canada in 2006. As the Director of International Programmes, Anne-Marie was responsible for securing funding and managing, monitoring and evaluating projects in Ethiopia, Uganda, Tanzania, South Africa, Kenya and South Sudan. Over the period Anne-Marie held this position, she provided leadership in securing some of the largest grants from the then Canadian International Development Agency (CIDA) and other foundations that AMREF Health Africa in Canada has ever received. In August 2007, Anne-Marie was awarded the African Canadian Woman Achievement Award by the Endless Possibilities and Hope Development Organization. Anne- Marie has extensive experience in international development and is fiercely committed to women's and children's rights.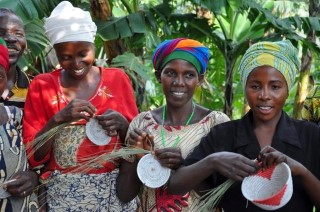 The challenges attached to women's success are numerous. HAGURUKA's 2015 Annual Gala will help to raise the awareness and contribute to changing the lives of many affected women. Join us in creating change to improve the lives of women in Burundi.
The official 2015 Gala RSVP and event page can be found here.